Fine jewelry
Experience the joy of expertly crafted designs, featuring VRAI created diamonds from our zero-emissions foundry.
Gifts that ship in time for the holidays |

Gifts that ship in time for the holidays |

Back to top

0
VRAI craftsmanship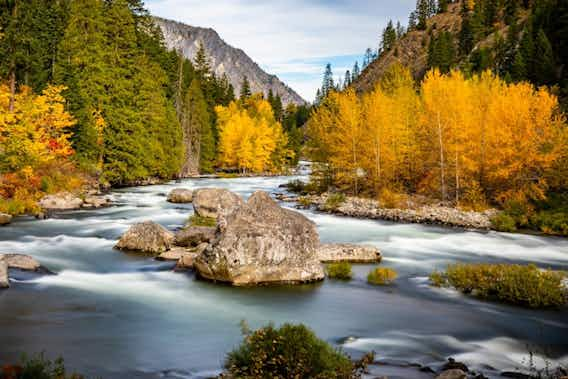 Impeccable origin
VRAI created diamonds are grown in our zero-emission foundry located in America's beautiful Pacific Northwest, using renewable energy from the majestic Columbia River.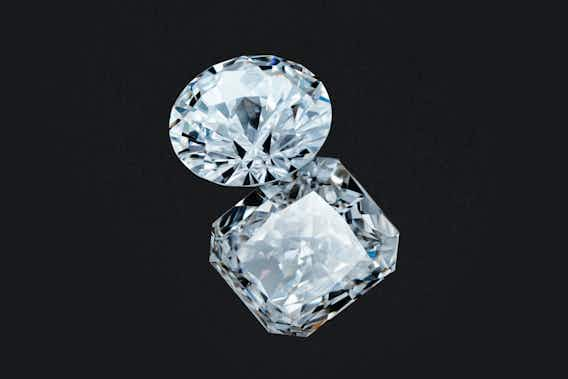 Cut to perfection
Our fourth-generation master cutters meticulously guide the cutting and polishing of each VRAI created diamond. They follow a precise path of more than 243 work steps per diamond to ensure maximum scintillation.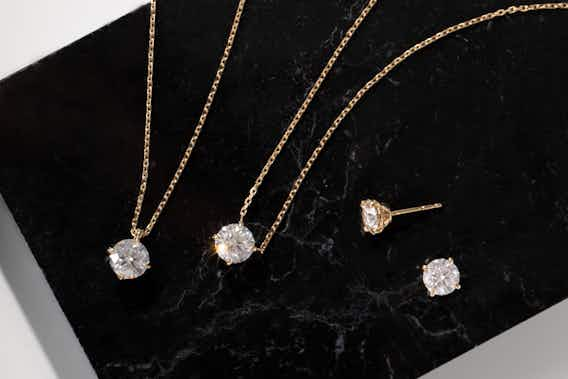 Made-to-order, just for you
Each made-to-order piece is individually cast for you. We prioritize quality and inspecting every aspect of your piece against more than 50 quality standards to ensure every detail is crafted with an impeccable level of attention.
Fine jewelry FAQ
Fine jewelry is any jewelry that is made from premium materials and precious metals. Jewelry with precious stones, like diamonds or pearls, and jewelry made from metals such as gold or platinum, is considered fine jewelry.
You can tell if jewelry is fine jewelry by what it's made from. If it's made from real precious metals or stones, it's fine jewelry.
Buy your jewelry from a reputable retailer to ensure it's real, and always look for diamond certification.
Custom jewelry is bespoke jewelry that is specifically made for the buyer. Most custom jewelry is also fine, but it doesn't have to be, as the shopper decides what the custom jewelry is made from. Fine jewelry is any jewelry made from precious materials, but it's not necessarily one of a kind or created for the buyer.
The metals that you'll commonly find in fine jewelry are platinum, solid gold, and 100% sterling silver.
Fine jewelry is not plated. Semi-fine jewelry can be gold or silver plated, but fine jewelry is only made from solid metals, not plated.
Fine jewelry is beautiful, designed to last, and is often quite valuable. Fine jewelry is not simply a stunning accessory, it's also a valuable investment that can be passed down between generations.
When buying fine jewelry, choose a reputable retailer to ensure you're getting a high-quality piece of jewelry. Before buying, you should be able to verify the value and quality of the jewelry. Diamond certification will ensure that you're buying a real diamond that is worth the asking price.
VRAI created diamonds come with diamond certification and a Full Lifetime Warranty to guarantee the quality and value of our fine jewelry. Our diamond experts can help you select the best fine jewelry for you when you book a complimentary consultation.
You can wear fine jewelry every day, but you may not want to wear it everywhere. Avoid wearing any piece of fine jewelry to an activity that could damage it. Fine jewelry should not get wet, or be worn somewhere that it would be hard to retrieve if it fell off.
VRAI created jewelry combines sustainability and luxury for the first time. Our fine jewelry features our perfectly proportioned, certified lab-grown diamonds, grown in the world's first zero-emission foundry.
Through our vertically integrated supply chain and in-house master craftsmen, our one-of-a-kind, contemporary yet timeless fine jewelry can be worn for a lifetime.