Shown with 1.5ct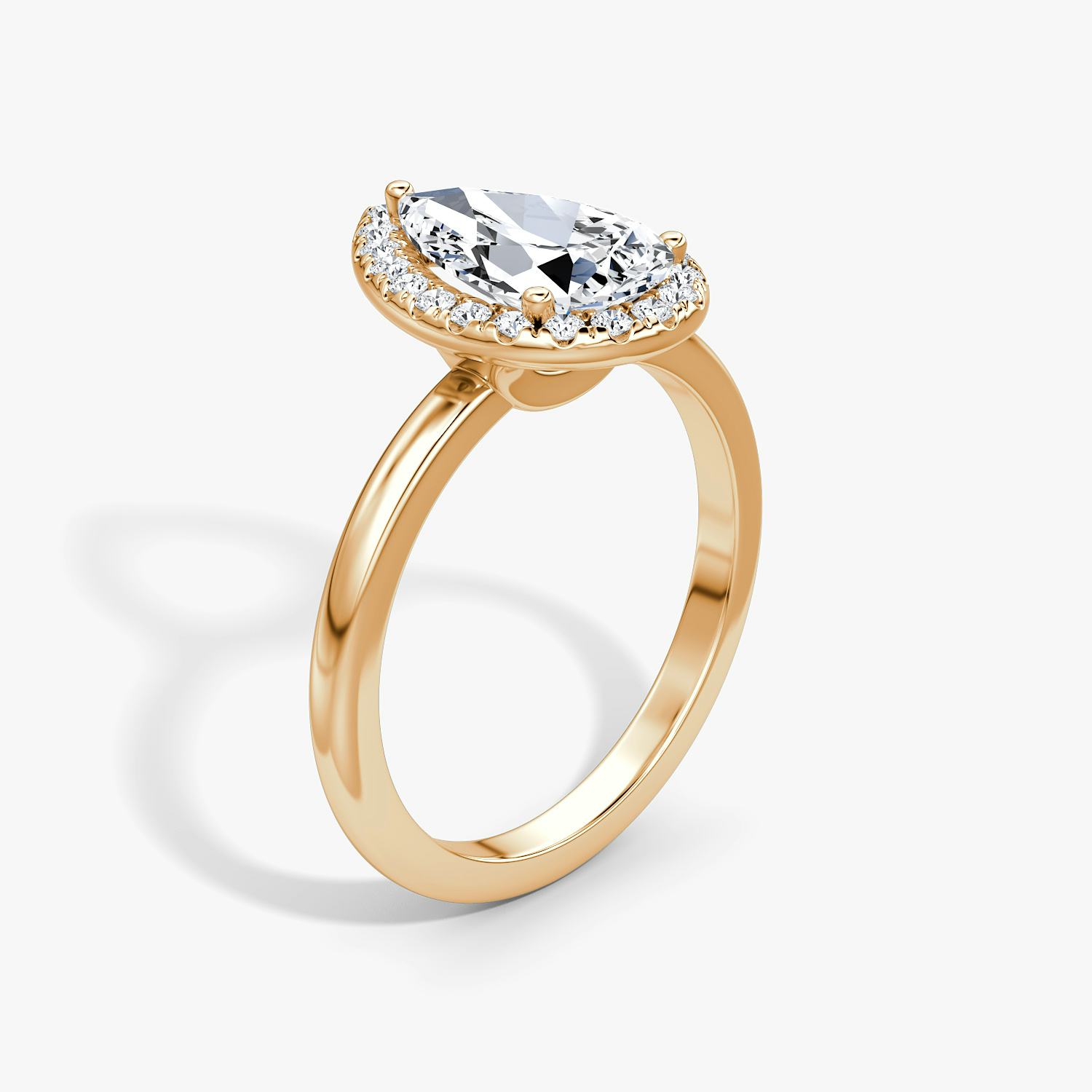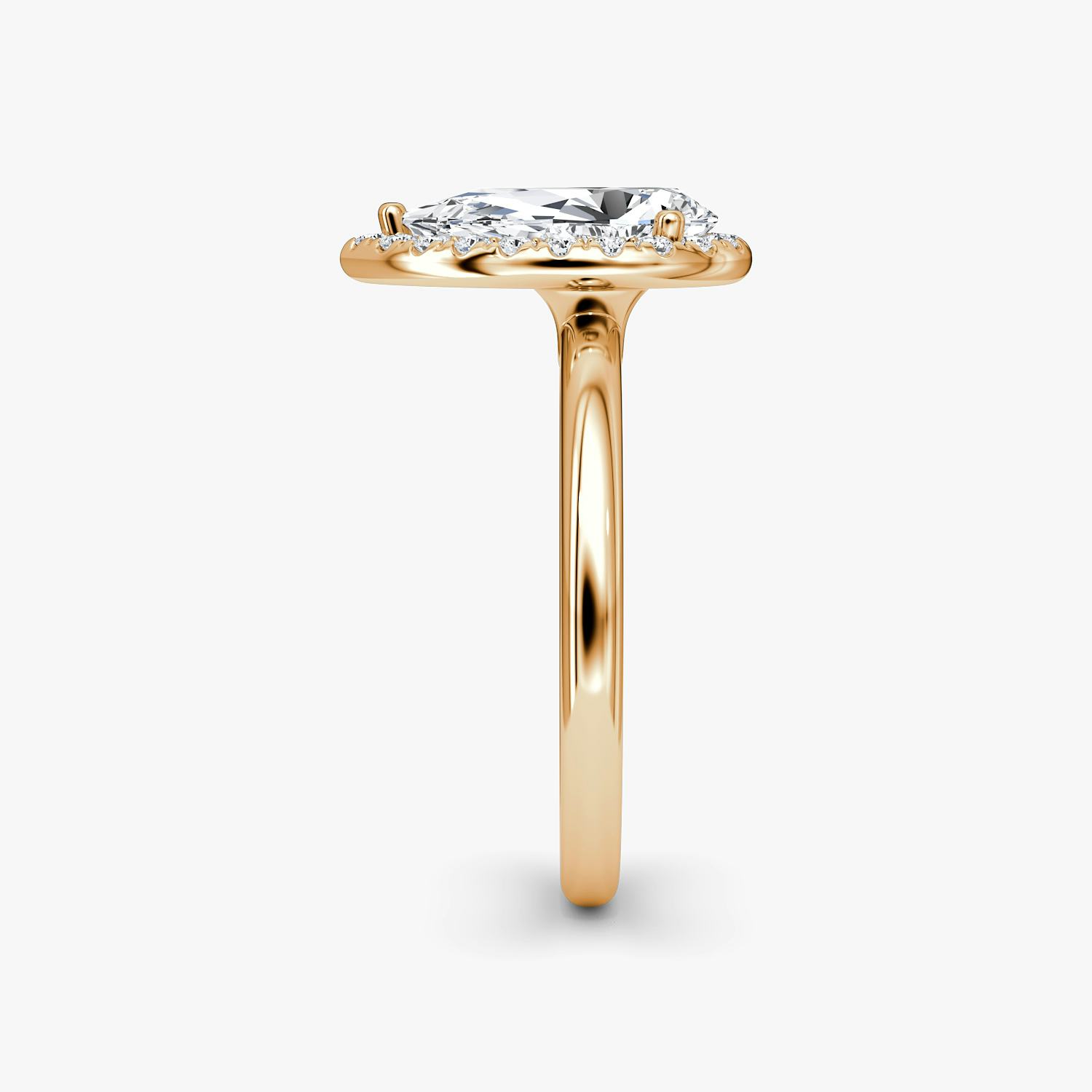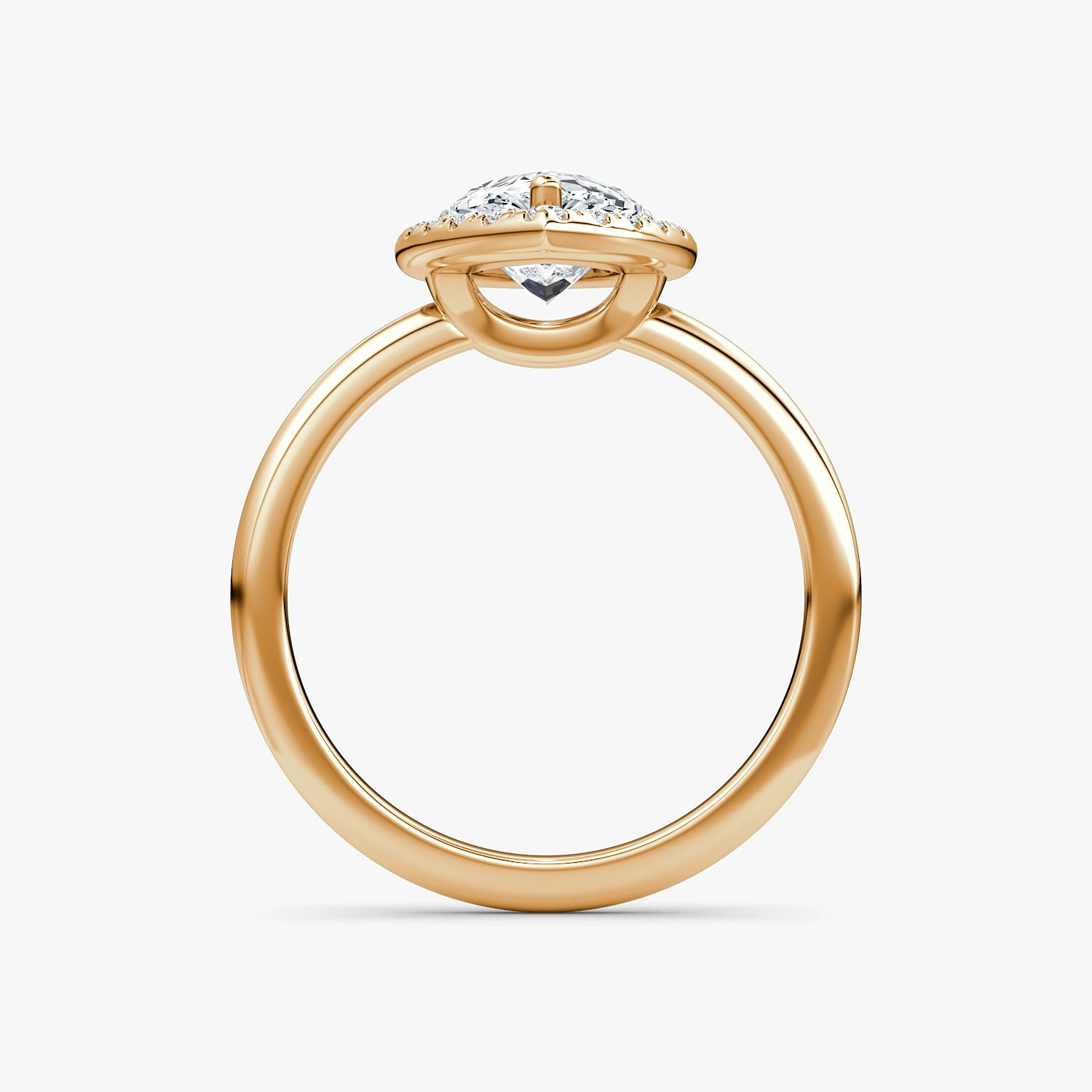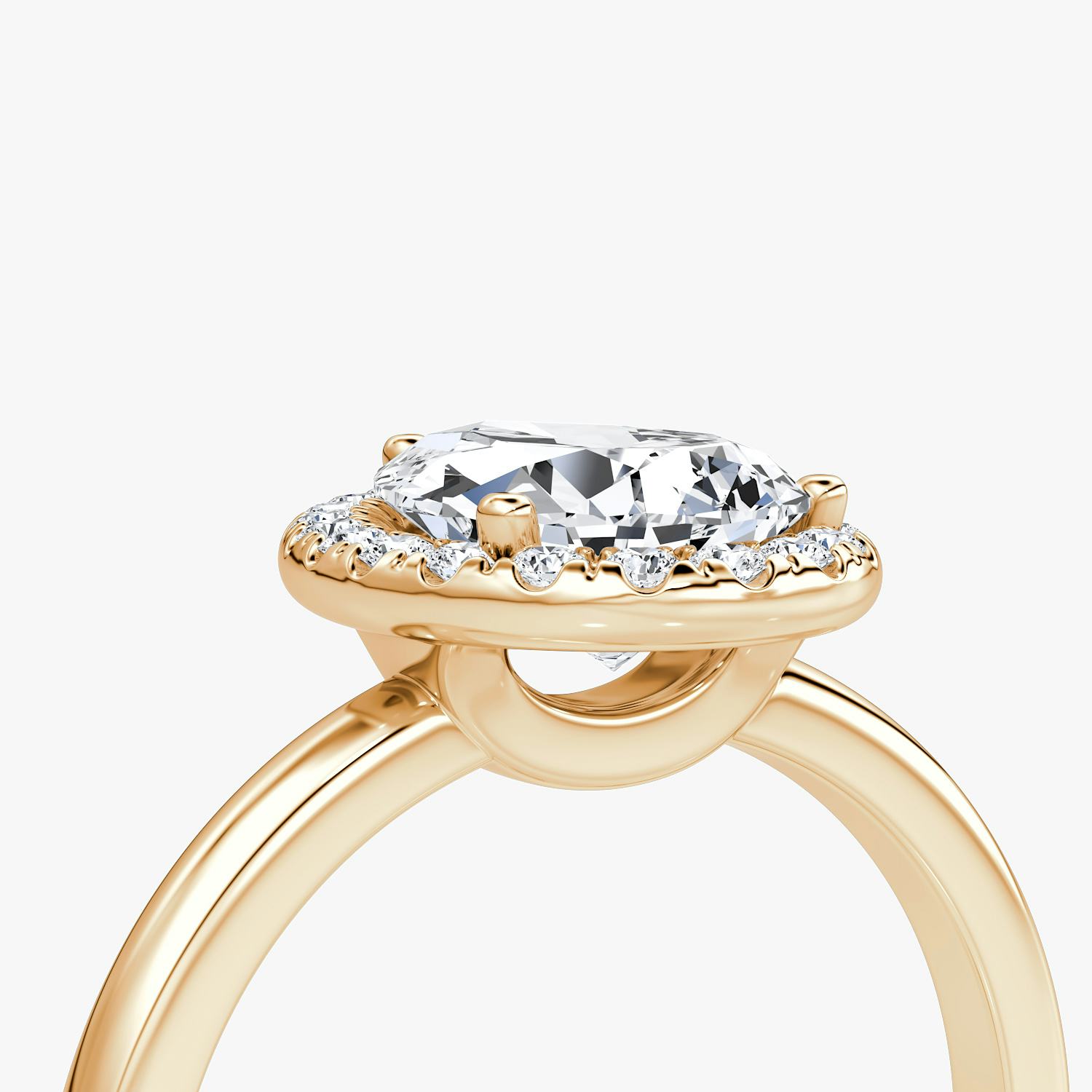 The Halo Pear Engagement Ring
Starting at £1,496
VRAI created diamond
Made-to-order. Ships by Wed, Jun 21
Need more time to think?
Email this customized ring to yourself or drop a hint.
Details
The Halo ring in 14k rose gold with a pear cut diamond
The Halo engagement ring is our rendition of a classically romantic setting. A radiant series of individually handset pavé diamonds accent the brilliance of your center stone. Thoughtfully designed to sit low on your finger and flush with your wedding band, our signature sling dips slightly below the band, drawing in light so your diamond shines bright.
Band width: 1.70mm
Band depth: 1.60mm
Setting height: 5.30mm
Gold/Platinum metal weight: 2.50g (Ring size 6)
Pavé carat weight: 0.14-0.19ctw (Plain) | 0.32-0.37ctw (Pavé)
Shown with center stone: 1.5ct
You said yes
@vraiofficial
Halo Pear Engagement Ring in Rose Gold FAQs
A Halo Pear Engagement Ring in rose gold is one of the ultimate expressions of vintage-inspired style. Any rose gold Pear ring — sometimes called a teardrop engagement ring — has instant heirloom appeal. When matched with a Halo setting, which is an Art Deco classic, you have a modern ring with a romantic and historical twist.
You have two options for customizing your rose gold Halo Pear Engagement Ring. You can choose from an option of details, such as a plain or pavé band or an engraving, to make this look uniquely yours. Or you can speak with a diamond expert to see if your ideas for a custom-designed engagement ring are feasible.
Yes. All of VRAI's engagement rings are crafted to securely hold your sustainably created diamond in place for a lifetime. Halo engagement rings have the added bonus of a secure circle of pavé set diamonds surrounding the center stone to hold it tightly in place
There is one rose gold wedding ring featuring pear shaped diamonds, the Five Stone Band. For other pear shaped rose gold wedding rings, book an appointment with a diamond expert to discuss a potential custom-design.
A pear shaped diamond is considered a fancy shape, and most settings featuring this cut create a unique engagement ring look. Because of its elongated form and distinctive point, it's important to find a wedding ring that will not bump or scratch its edges. Consider Flat Bands, Round, Half Pavé, or Infinity Bands that will pair flush with most designs. For Eternity Bands or other styles with more gold or diamonds, book an appointment for expert advice.