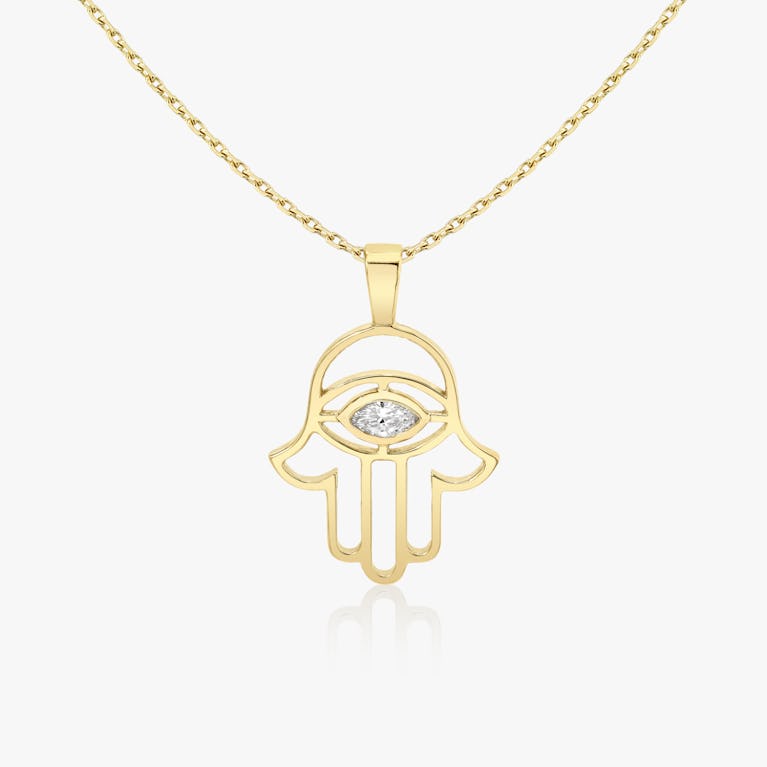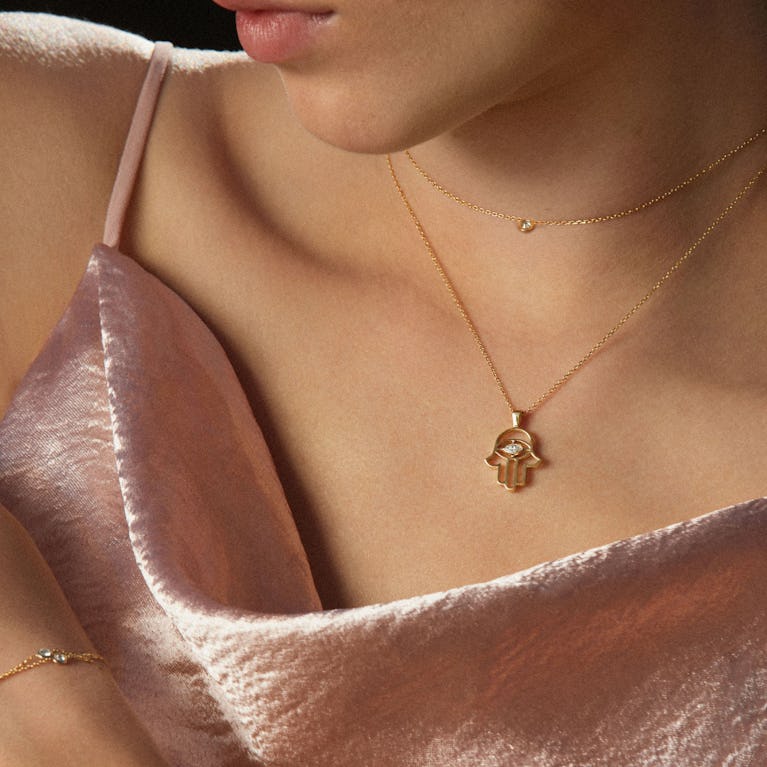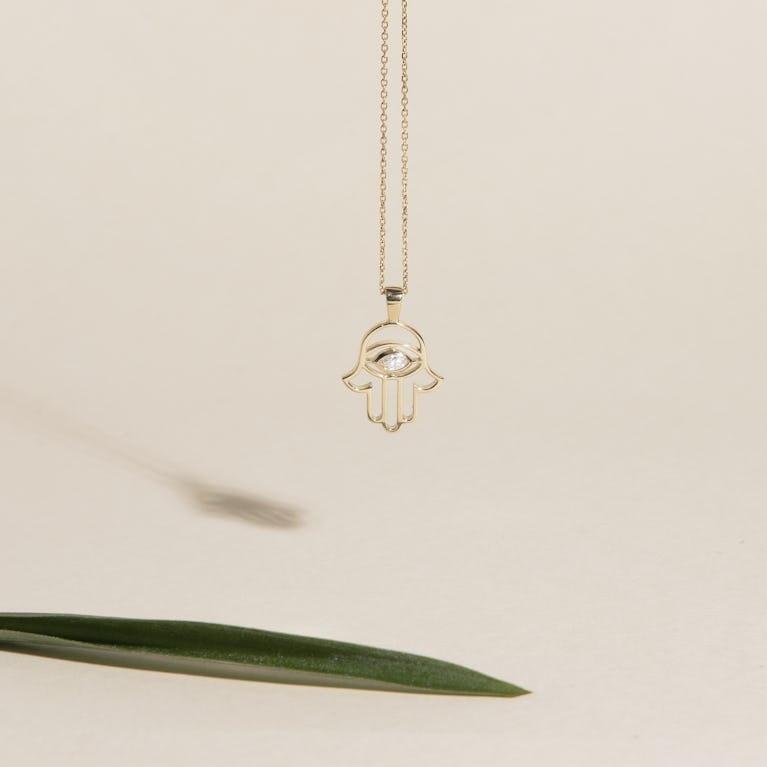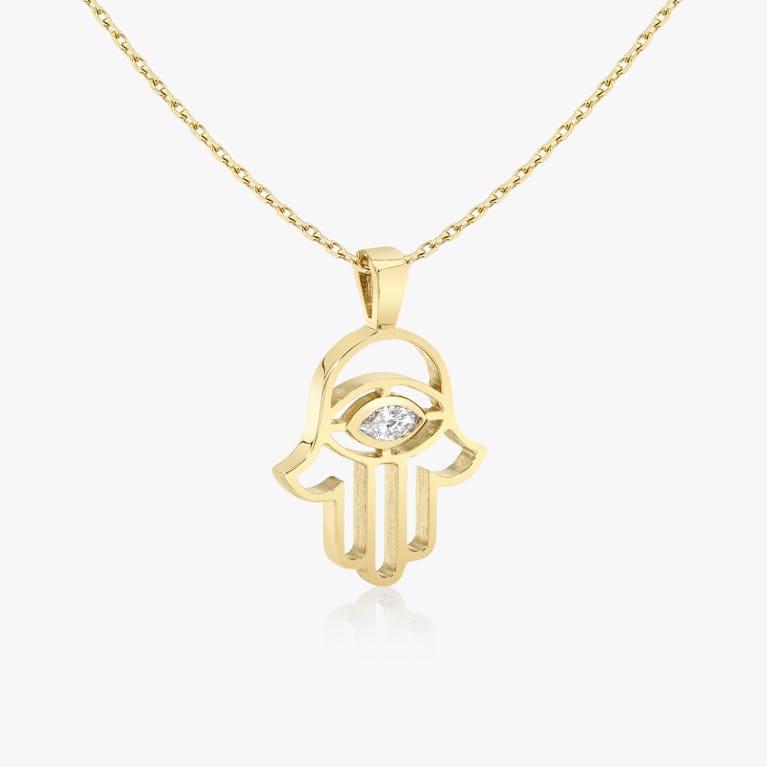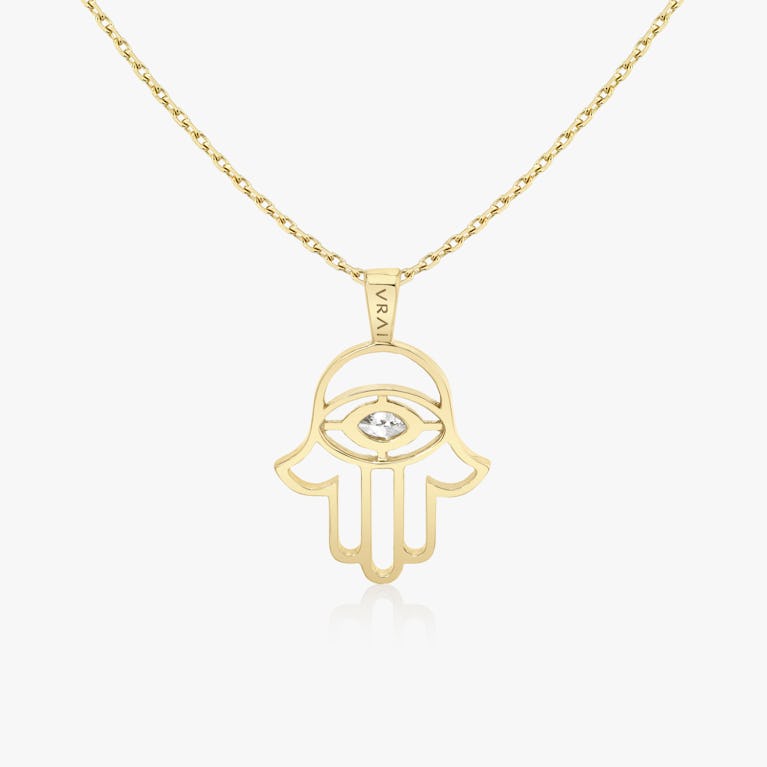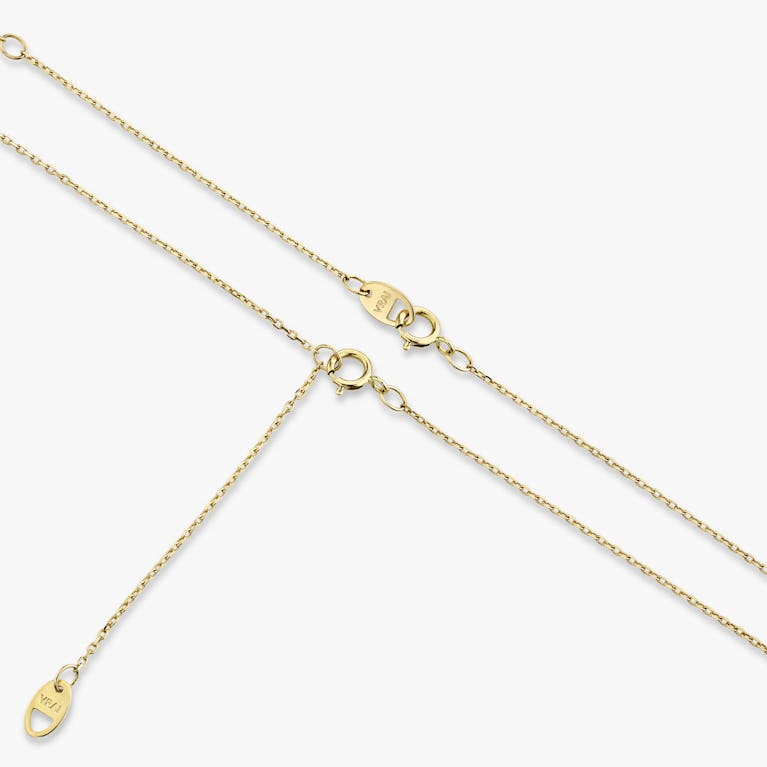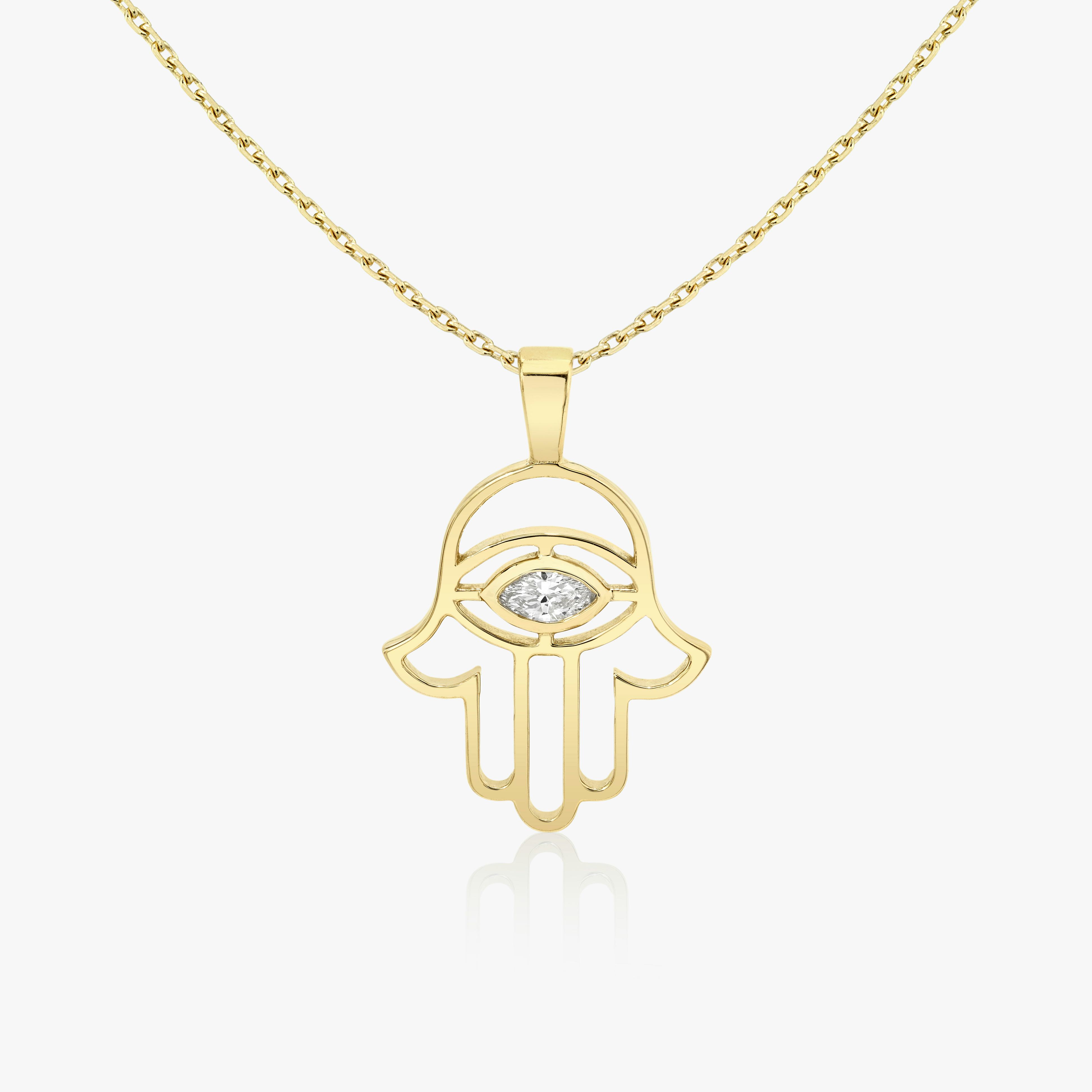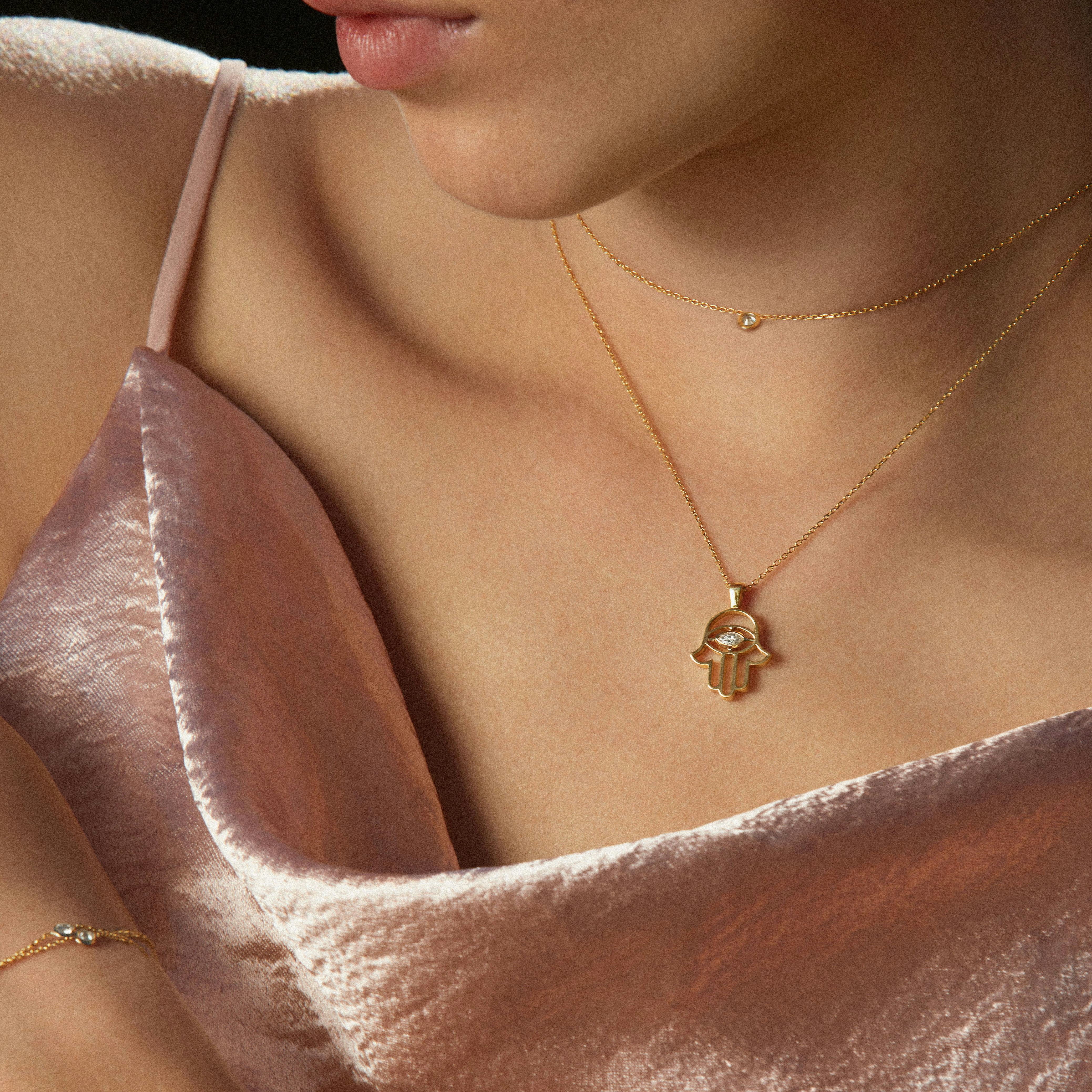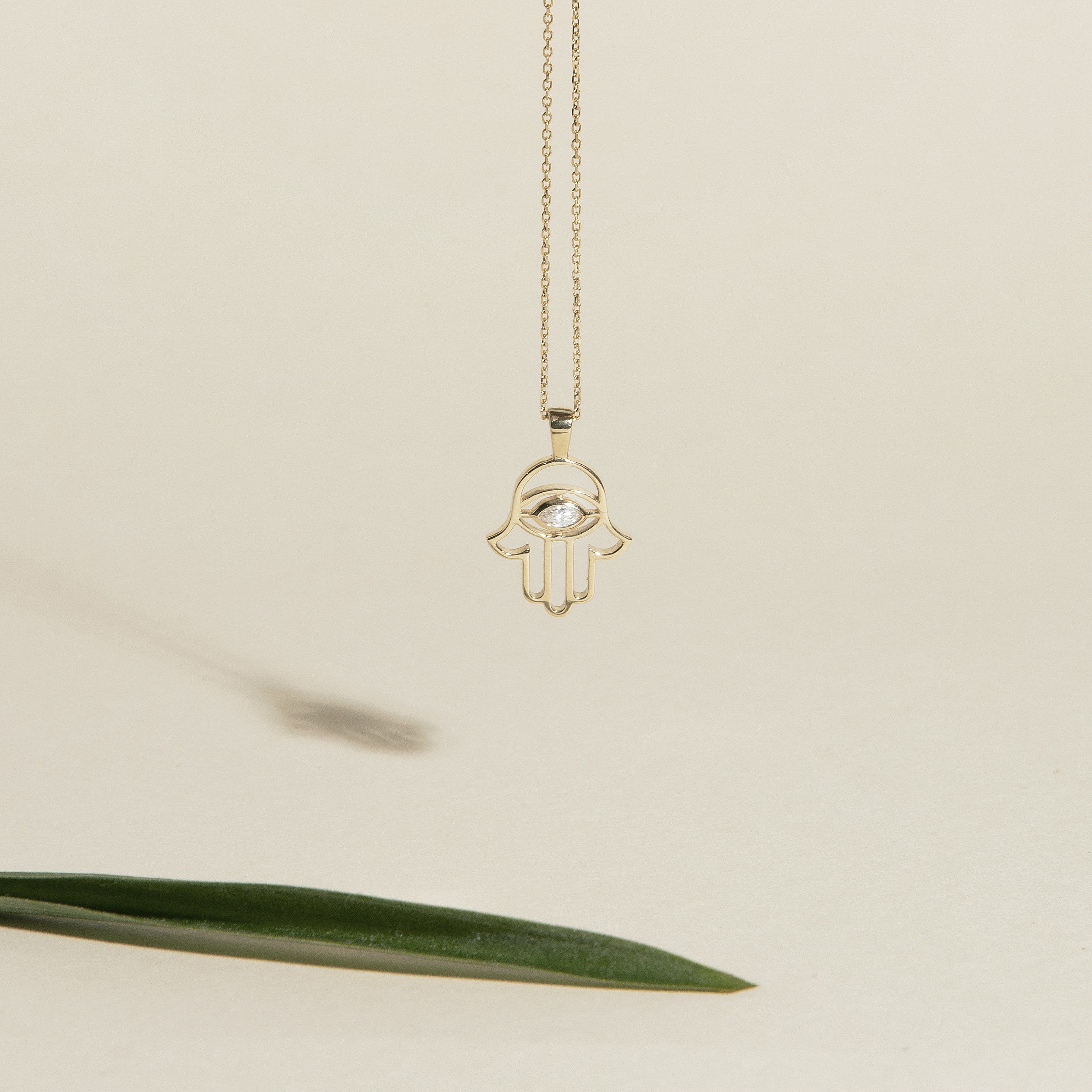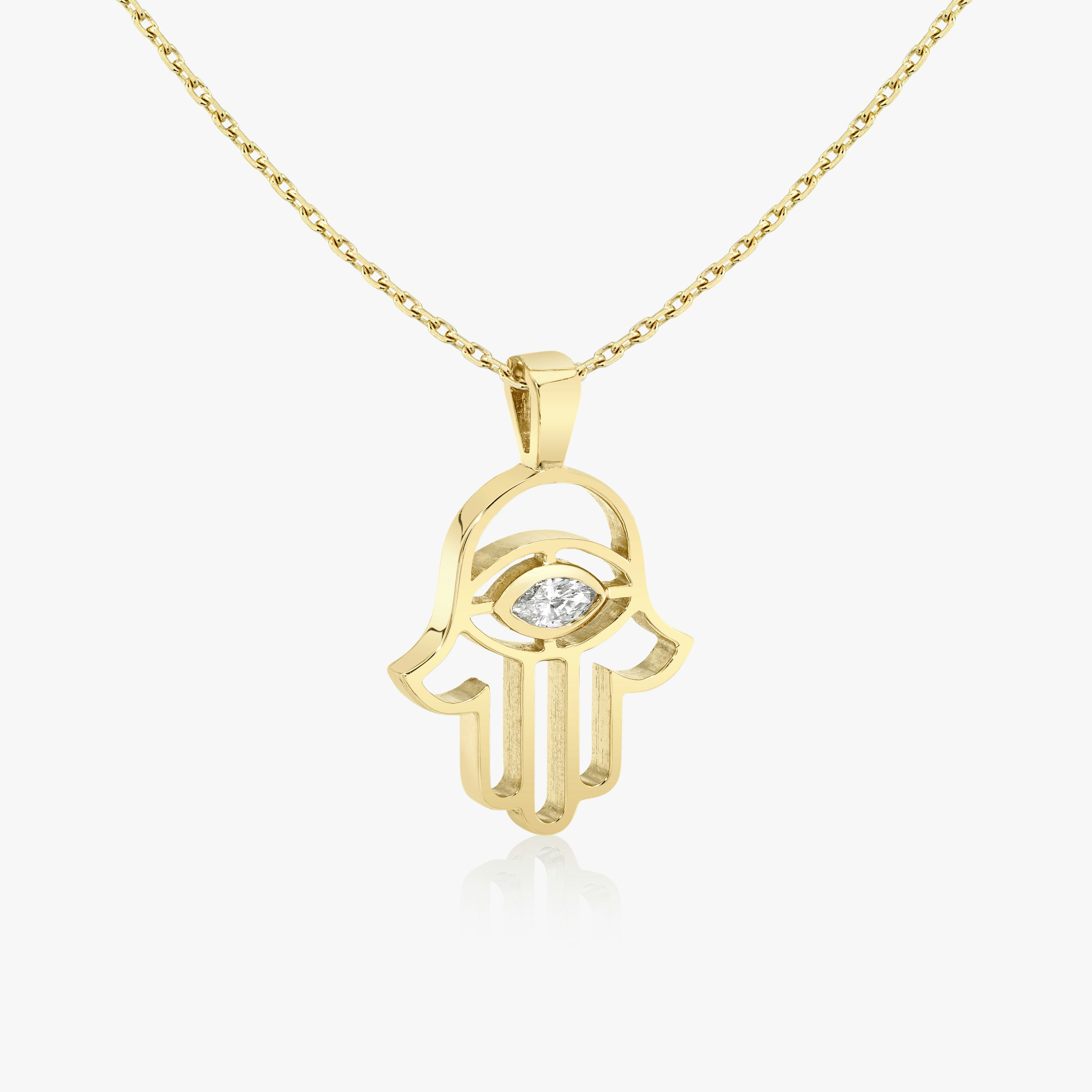 VRAI created diamond
Need more time to think?
Email this jewelry piece to yourself or drop a hint.
Hamsa Hand Pendant Design
This 14k solid yellow gold Hamsa Hand pendant with matching chain is a modern take on an ancient symbol of protection. The open hand design features a Marquise VRAI created diamond at its center, representing a protective eye that watches over you as you move throughout your day.
Metal: 14k Yellow Gold
Setting: Bezel
Closure: Spring clasp
Chain length: 16-18"
Chain width: 0.65mm
Charm: 16.8mm x 14.8mm pendant
VRAI created diamond for Hamsa Hand Pendant
Origin: Sustainably grown with zero emissions
Shape: Marquise
Color: Colorless (DEF)
Clarity: VS2+
Hamsa Hand pendant FAQ
Wearing a Hamsa pendant means that you're protected from the evil eye. Hamsa pendants are also used to symbolize power and strength and to dispel negative thoughts.
People commonly wear the Hamsa hand facing up for protection, and facing down for abundance, good luck, and fertility.
Both the evil eye symbol and the Hamsa hand are worn to ward off the evil eye and bring protection. While these symbols essentially represent the same thing, one is more widely worn than the other in different parts of the world. The Hamsa Hand is popular in North Africa and the Middle East.
Evil eye jewelry is often worn as a ring or a bracelet, while Hamsa hands are more commonly worn as pendants or earrings. Both are common symbols for home decor.
The Hamsa hand is an ancient symbol that was used for protection, and to bring good luck. Hamsa means five in Arabic. Five is the number associated with the evil eye, so the Hamsa hand features an open palm with five fingers to ward off the evil eye.