The Story Behind the Mixed Cuff Ring
Embodying the complementary similarities and differences that strengthen a bond, the Mixed cuff ring pairs two unique VRAI created diamond shapes together in perfect harmony. Emanating light from two distinct shapes, the ring displays a dazzling dance of light that surpasses the brilliance of each individual stone.
Reimagining the iconic Toi et Moi style, the Mixed Cuff Ring pays tribute to a silhouette with long historical significance. French for "you and me," the Toi et Moi design dates back centuries full of love stories and is a symbol of union - two becoming one and creating something beautiful together.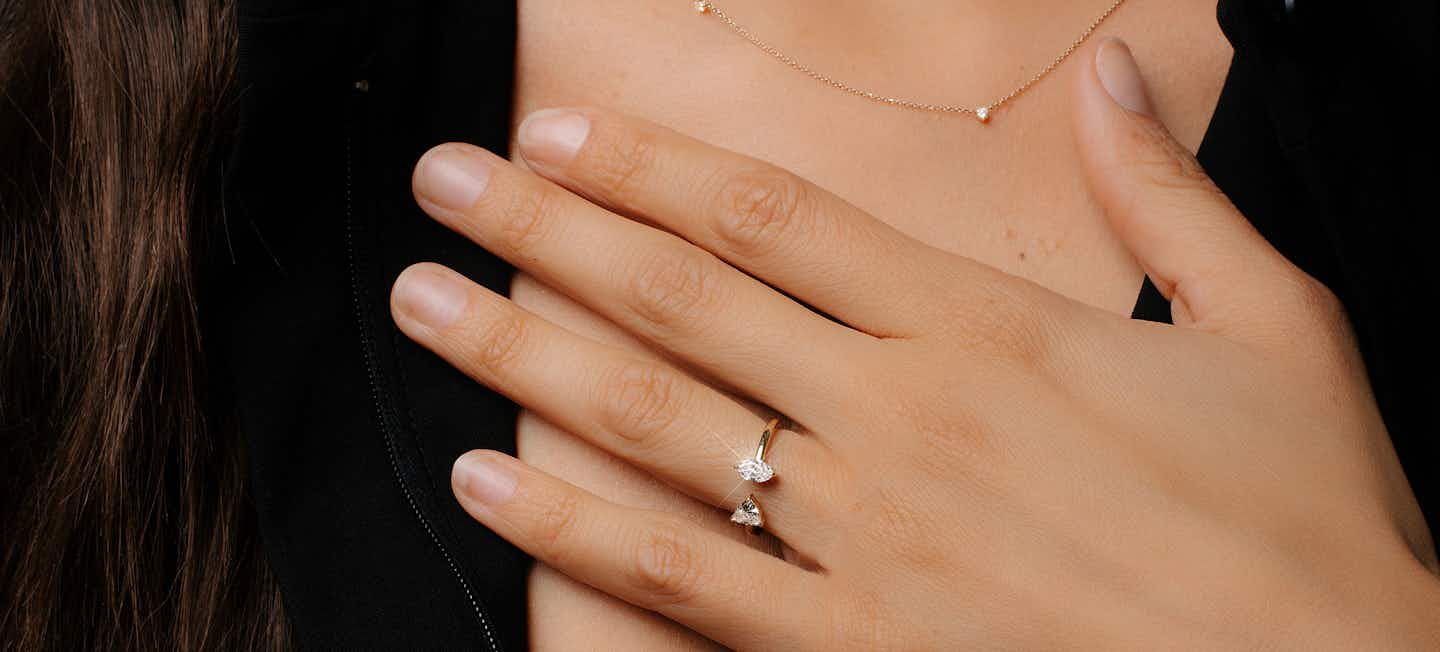 Today, the Mixed Cuff Ring charms with a heartfelt familiarity and captures a similar sentiment, highlighting harmony through contrast with a clean, contemporary twist. Balancing elements of past and present, timelessness and modern innovation, each design embodies the unrivaled beauty and brilliance in dichotomy.
Ideal for any occasion and designed with versatility in mind, the Mixed Cuff Ring can be worn solo or stacked. Perfect for everyday wear or to add some extra sparkle for special events by stacking multiple shapes.